Translate driving license
A Translate driving license in general is the official document carried by the driver of the car and proves his ability to drive, and the Saudi driving license is translated in some cases if the owner wants to travel outside the Kingdom, and its translation has become an important matter if you want to work abroad or spend a tourist period in some countries.
Alternatively, translate a foreign driving license in Saudi Arabia for foreigners and citizens who wish to replace the foreign license and obtain a Saudi license to drive inside Saudi Arabia.
Translation of foreign driving license in Saudi Arabia
Here are the most important papers needed to replace a foreign Translate driving license

It is an electronic copy of the national identity or Residence Visa.
An electronic copy of the foreign driving license and making sure that it is still valid
A complete electronic copy of the translation of the foreign driver's license from the front and back
Also, so that all data shall be translated and clear.
We offer you, in Shumookh Al-Najah office, the translation of official documents, including

the translation of a foreign driver's license

in Saudi Arabia, at a very reasonable price.

We save you time in preparing a lot of procedures or documents, but we are satisfied with sending your license to be translated via WhatsApp.

You can receive the translated driver's license in a short period of time because we have highly qualified and experienced staff in translation.

Our site is committed to preserving your documents and photos, and they are not shared, and we preserve customer privacy.

We can translate the foreign driving

license

in Saudi Arabia and other documents with professionalism and high accuracy.

The translation is error free and is done in accordance with international standards established for the translation of official documents.

The translation will be within a few minutes.

We guarantee that all translated official papers and documents will be fully certified in all

Embassies

Around the world, we are considered the only office accredited in all embassies.

It also provides various translations in all other disciplines with high efficiency.
The translation of the license is one of the official documents required from the immigrant in order to provide him with a legal permission to drive cars outside his country, so it must be translated correctly in order for it to be valid for use, as any errors in translating the license cause many problems, so you should go to a skilled translation office that can provide correct and accurate translation.
It is also identical to the original Translate driving license, and the Shumookh Al-Najah office provides you with a group of translators with experience in translating efficiently for all official papers. If you want to know information about the translation of the license and the features of the site, follow the following with us:
Translate driving license for travel outside Saudi Arabia
"International Driver's License" is the most common translation for an international driver's license that allows a driver to drive in other countries. This license can be obtained from the General Authority for General Trade and Industry in the Kingdom of Saudi Arabia, and it is a license licensed by the Saudi government and is considered accredited in many Arab and Islamic countries.
Importance of Translate driving licensein Saudi Arabia 
The driver's license is generally translated and is essential in some foreign countries where the local license is not considered a document proving the person's ability to drive, but after you translate the document is approved and certified for such countries.
In addition, it is possible that the Saudi Translate driving license that you hold may be requested to be translated into a specific language, so we advise you to go to a translation office that is skilled in translating documents in many languages around the world.
There are also some countries that respect the immigrant's original driver's license, but in some cases it needs to be translated into a local translation, such as Spain, for example, which requires you to translate your license in its own language.
Is it necessary to translate the driver's license
Yes, translating the Saudi Translate driving license is one of the important things if you want to drive in foreign countries, as it is the document that proves your ability to drive, according to the terms and agreements that are drawn up between the two countries, and those agreements can change from time to time, so we advise you to translate the driving license So you don't fall into legal matters while driving a car outside.
Other advantages about Translate driving license

If you obtain the Saudi Translate driving license document attested, you can avoid the lessons and tests that you may undergo if you apply for a license in foreign countries.

Translated driver's license document also reduces the probationary period imposed on the driver, which is approximately two years.

If you present it to your own car insurance company, you can get a discount on your car insurance rate, and make it easier to transfer you from your car insurance company to another insurance company.
Translation service provided by Shumookh Al-Najah office
All you have to do is to send your driver's license and the country you want to travel to, The translator of the Saudi Translate driving license at the Shumookh Al-Najah Office will conduct a thorough translation process and search all laws of the country to which you will travel and then translate according to the information in your Driver's License correctly without issuing any translation error.
Shumookh Al-Najah office is keen to appoint a translation employee with great experience, and he is subjected to many tests that prove his competence in translation before appointment, and these tests are audited to prove the extent of the correct translation that he performs, in addition to setting a date for a personal interview with the translator and after appointment he is placed under supervision To ensure that official documents are translated correctly without any error resulting in translation procedures being repeated again.
Advantages of Shumookh office staff: Success in translating a driver's license
We appoint a group of experienced translation staff who are fluent in various languages of the world to provide document translation in more than one language.

Translation of the Saudi Translate driving license carried out by the translation service is widely accepted, as it is translated with high accuracy.

They are fluent in the mother tongue, and this ensures the accuracy of proofreading so that no error occurs in the vocabulary while translating it.

When you send your Saudi Translate driving license , it will be translated immediately, and you will choose the language to be translated.

They also have enough years of experience to provide all the documents to be translated without making any mistake.

They keep the customer's data confidential and do not share the documents related to it with any other party, to ensure privacy.

They accomplish the tasks required of them very quickly, which saves you time in completing the rest of the travel procedures.

There is a group of employees who specialize in translating the Saudi driving license in high accuracy.

Credibility in transferring and translating documents accurately to obtain the client's credibility in return for providing language translated documents without errors.
Languages available for translation in Shumookh Al-Najah office 
Shumookh Al-Najah office is considered the best translation office in Riyadh, where the office can translate all official documents to be translated, in addition to that there is more than one language that the office can provide for you, as documents can be translated in more than 100 languages around the world with great accuracy and high professionalism.
Other services provided by Shumookh Al-Najah office
There are other translation services that are provided with the translation of the Translate driving license so that the office is among the comprehensive translation offices in converting Arabic documents into more than one other language, including:
Medical translation: We have a complete translation team specialized in translating medicines, rumors, pamphlets and medical reports in all hospitals.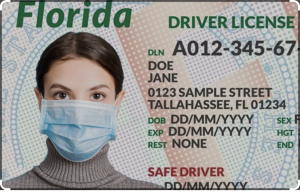 Financial and commercial translation: We also provide you with the translation of all financial and commercial documents and documents for banks and all banking transactions that need extreme accuracy.
Translation of birth certificate: It is one of the documents that the client must translate in order to be able to travel outside the country, and it is done with us by a group of translators specialized in Birth certificate translation ,.
Thus, we have presented to you the importance of translating the Translate driving license with a presentation of its importance and some of the advantages and services provided to you by the Office of Translate driving license Shumookh Al-Najah. , You can now contact us to translate any document you want to translate, so we can provide it to you as soon as possible.   
Read also
Latest Posts