Certified Translation Office Near Me
We Are A Certified Translation Office In Riyadh. We Provide Translation Services For All Types Of Files, Reports And Documents To And From All Languages.
Contact Us Now
The Best certified translation office in Riyadh
Shumukh Al-Najah Translation Office near me for translation is the best-certified translation office in Riyadh. We provide All translation services from more than 100 languages over the world.
Our office includes a wide selection of the best translators specialized in the translation industry with unique precision to reach the ideal formula for the translated text.
Therefore, we receive all translation requests not only from the most widely spoken languages such as English, French, Italian, and Spanish.
But we also cover a huge number of other languages, whether they are spread across the Asian continent or the rest of the entire continents of the world.
How To Get Certified Translation?
Certified Translation Services
Testimonials
We always strive to provide more than what the client expects
This methodology helped us achieve a customer satisfaction rate of up to 99%.
سرعة في الانجاز دقة فى الاداء صادقين وأمينين سبق وتعاملنا معهم فكانوا عند حسن الظن أكثر كملة اسعدتنا يوم قولت لهم لو تم رفض الترجمة هل التعديل تاخذون علية مقابل فقالوا لي نحن معك منذ بداية التقديم وحتى القبول شاكرين لكم
Sent them a very large file that I needed with utmost urgency, they got it done same day and the price was extremely reasonable considering how large my documents were. No other place was able to accommodate in such a manner. I will absolutely recommend them to anyone looking for translation services as I have used a few since coming to Saudi Arabia from America, this place was by far the best.
والله اخذت رقمهم من قوقل ولا اعرف عنهم شي تواصلت معهم عن طريق الواتس ارسلت لهم الاوراق فعلا مصداقيه وسعر معقول وسرعه انجاز وتعاون مع العميل بشكل احترافي الف الف شكر يخدمكم المال والبنون
وانت في بيتك .. تقدر ترسل لهم اي مستند على الواتساب .. يترجمونه ترجمة متقنة ومعتمدة في خلال دقايق .. اسعارهم مناسبة وشغلهم مرتب . يشكرون للامانة .. وانصح بالتعامل معهم .
تجربتي جدا ممتازه انا من الشرقيه وهم بالرياض وطلبت ترجمة تقرير طبي من ٩ اوراق عن طريق الواتس اب .. دقه وسرعه ومرونه بالتعامل .. انصح فيهم بشده
انا طالبة جامعية واحتاج ترجمة نصوص متخصصة، تعاملت معاهم والترجمة كانت واضحة وممتازة، وسريعين وملتزمين بالمواعيد .. انصحكم بالتعامل معهم
تجربتي معهم ترجمة من الانجليزي الى الايطالي متعاونين وسريعة خلال اقل من 24 ساعة تم ارسال الملفات المترجمة وكان تعاملي معهم كله اون لاين
نشكر مكتب شموخ للترجمة على دقة ترجمة المطلوب واتمام ذلك حسب الوقت المتفق عليه والسعر ايضاً مناسب الله يجزاكم خير
خدمه سريعة جدا على الواتساب +966 56 372 8173 خلا 20 دقيقة تم الترجمة لأكثر من مستند وتم ارسالها على الواتساب بصيغة pdf
تجربه سلسة وتعامل سريع وممتاز، وأسعار معقولة كلمت أكثر من مكتب قبلهم لتترجمة وثائق رسمية كانوا هم أفضل سعر
خدمة رائعة جداً .. سرعه في التعامل ودقة في الانجاز تم الترجمة عن طريق الواتساب خلال عشر دقائق شكرًا لكم
ماشاء الله عليهم سرعة في الرد والانجاز تم الانجاز في اقل من عشر دقائق شكراً للسرعة والمصداقية 👍🏻🙏
Trusted and responding very fast to your needs, tacking very good care of their customers, happy dealing with them, thank everybody for the help, very good regards to Mr. Salah
خدمة رائعة بالترجمة وسرعة في الانجاز ، يمكن التواصل بالوتس اب والحصول على الخدمة وانت بالمنزل
من افضل واسرع المواقع اللي تعاملت معهم وامانتهم ودقتهم افضل شيء .. شكرا لكم 🌹 وانصح فيهم 🌹
ما شاء الله تعامل ممتاز والرد في اسرع وقت واللي احتاجته تم في وقت قليل جداا انصحكم ب التعامل
شكرا تواصلت. بالتليفون خلال خمس دقايق ارسلي الترجمه معتمده خدمة سريعه وممتازه حسب تجربتي
معامله محترمه. وسرعه في الترجمه وامانه في التعامل وان شاء الله اكرر التجريه معاهم تاني
اسرع خدمة والله يعطيكم الف عافية ترجمة الهويات مااخذت اكثر من ٢٠ دقيقة شكرا لكم👍🏻
ويعطيكم العافيه ماقصرتو خلصوني في ثواني في الترجمه وارسلوها وانا في المطار شكرا لكم
مرا سريعين ومريحين يترجمون لكم الوثائق بالواتس ما بتطلب حضورك اوصي بهم بشده صراحه
مرا سريعين ومريحين يترجمون لكم الوثائق بالواتس ما بتطلب حضورك اوصي بهم بشده صراحه
حسن التعامل وسرعه بالانجاز ودقه بالعمل انصح بالتعامل معهم والله يكتبلهم التوفيق
مكتب ممتاز ، ترجموا لي الاوراق بسعر رمزي و ايضا سريعين في الرد و التجاوب مع العميل
انجاز سريع ودقه في العمل وسرعه في الرد والتجاوب. التقرير مفصل وراضح بشكل جيد جدا
بارك الله فيكم عن تجربة سهولة ومرونة وجودة ترجمة وأسعار ممتازة الله يبارك فيكم
عمل متقن وترجمة احترافية وتعامل ممتاز من افضل مكاتب الترجمة الي تعاملت معاهم
مكتب ممتاز ممتاز الله يجزاهم الف مليون خير دقه في الموعد مصدقيه شكرن جزيلاً
صراحة تعامل راقي الى ابعد درجة وناس محترمين جداجدا ؛ وسعرهم ممتاز جداجدا
Very fast professional certified translation. Within 15 minutes 4 certifates done for affordable prices. Highly recommend 👌
خدمة رائعه في اقل من ساعه وايضا سريعين في التعديل شكرا للخدمه الرائعه
Excellent, fast, with a reasonable price service. A highly recommend translation company. I really appreciate it. Thanks
تجربه وتعامل اكثر من رائع وسرعه تنفيذ عاليه باقل من ساعه ماشاء الله
خدمه سريعة جدا ومتفاعلين للغاية راقين في التعامل في جميع الاوقات
منظمين سريعين الاستجابة صادقين في وعودهم ومتعاونين خدمة ممتازة
خدمة أكثر من رائعة سرعة في الإنجاز وشفافية عالية جدا في التواصل
السرعه في الانجاز، دقه في العمل ، انصح بالتعامل معهم ، متميزيين
مشالله خدمة سريعة وتعامل سريع وفكوني من ازمة خلال ٢٠ دقيقه فقط.
حقيقه سرعه واستجابة خدماتكم ما شاءالله والتعامل قمه في الروعة
خدمة سريعة ...ومضمون ...دون عناء الذهاب وضياع للوقت ...شاكرة لكم
انصح بالتعامل معهم سرعه بالترجمة وتوضيح رائع شكرا لكم
خدمة الف نجمه، محترفين وسرعة تجاوب واداء عالي انصح بهم
سرعه وترتيب وسعر رائع وتعامل طيب شكرا لكم والى الامام
سريعين حتى في أيام العطلة I highly recommend them, anytime they respond
خدمات سريعة وتجاوب على مدار الساعة وفي جميع الايام
اللع يعطيهم العافية سرعة و دقة في العمل شكراً شموخ
تعامل ممتاز وسريعين للامانة الله يعطيهم العافية
ماشاءالله عليهم نزاهة ومصداقية وسرعة في الإزجاز
شكرا على سرعة الانجاز والاحترافية و حسن التعامل
Great service. Iqama translated within few minutes and excellent response on whatsapp.
سرعة انجاز وخبرة في الترجمة أشكر فريق العمل
ترجمه ممتازه وسريعين في التعامل 👍🏽👍🏽
استجابة سريعة وترجمة فورية واسعار معقولة.
مترجم صادق وسريع الترجمه انصح التعامل معه
ترجمة صحيحة ومعتمدة ودقه في التعامل شكرا
Very quick service and reliable. Respond to your queries within minutes.
مميزين جدا تعاملت معاهم للمره الثانيه
سرعة فائقة واحترافية في تقديم الخدمة
نشكركم على الخدمة المحترمة والسريعة
مكتب ممتاز سريع في التعامل والترجمة
ممتازين مشكورين علي الخدمة و السرعه
أسعارهم ممتازة وسرعة وجودة بالأداء
مشاء الله سرعة الإنجاز . وفقكم الله
افضل مترجم تعاملت معاه وانصح فيه
تجربة رائعة وخدمة سريعة مشاءلله
سريعين جدا ، وخدمة مميزة ودقيقة
متجاوبين ، محترفين ، وسريعين 👍
سرعة في التجاوب ودقة في الترجمة
محترم سريع التجاوب يستحق الشكر
Professional! I strongly recommend Shumookh Al-Najah.
Very Professional and my request was done SUPER fast.
انجاز دقة تعامل ،،،، شكرا لكم
شكراً على تعاونهم مصدقيتهم
سريعين، متعاونين و موثوقين
سرعه في التعامل الف شكر لكم
ممتازين سرعة ودقة واحتراف
ممتاز الله يعينكم ويوفقكم
سريع جداً و اسعاره معقوله
Supportive staff and professional output.
Very fast and accurate translation.
Quick response and professional
Excellent and very fast service
Good luck finding this place
Certified Translation Pricing
| Service | Price | Duration |
| --- | --- | --- |
| Iqama Translation | 40 riyals | 10 minutes to 15 minutes |
| Trademark Translation | 400 riyals | 30 to 60 minutes |
| Medical Report Translation | Starting from 50 riyals | 25 minutes to 120 minutes |
| Translate Driving License | 75 riyals | 10 minutes |
Best Certified Translation Office In Riyadh
Translated More Than 100 Languages ​​Around The World
The Lexicon Office Is Distinguished By The Very Great Diversity Of Languages ​​It Supports, And We Are Always Expanding To Cover All Languages ​​Spoken By All Visitors And Residents Of The Kingdom Of Saudi Arabia. Although Most Of The Accredited Translation Offices In Riyadh Are Satisfied With Providing Translation For The Most Common Languages ​​Only, Which Makes Them Unable To Provide Appropriate Solutions Permanently. Therefore, We Have Provided Certified Translators Who Are Fluent In Professional Translation From More Than 100 Languages ​​Of Eastern And Western Languages ​​Around The World.
Translation Company Accredited In All Embassies
The Dictionary Is An Officially Accredited Translation Center For All Government Agencies, Schools And Universities Inside And Outside The Kingdom Of Saudi Arabia. In Addition, Our Translation Office Is One Of The Translation Offices Accredited By All Embassies Of Countries In The World, International Agencies And Multinational Companies. Where You Can Get The Ministry Of Foreign Affairs Attestation On Any Document Issued By Us As A Certified Translator In The Kingdom And Use That Document In Any Other Country Around The World.
Fast Translations With High Efficiency
There Are No Accredited Translation Offices In Riyadh That Provide Translation Of Documents Or Any Service In The Field Of Translation Faster Than The Dictionary Office, Which Provides Fast And Highly Efficient Translations. So You Do Not Need To Wait A Lot Of Time To Get Your Certified Translation, Just Contact Us And Get The Required Translation In An Official Certified Image As Soon As Possible. Especially Since Many Individuals And Companies Operating Within The Kingdom And Their Employees Face New Challenges When It Comes To Translation From One Language To Another.
Various Translations Of All Kinds Or Disciplines
The Dictionary Office Provides Accredited Translation Services In Riyadh, Whether Simultaneous Translation Or Translation Of All Documents Or Media Files From All Technical Disciplines Or General Fields. For Example, The Accredited Legal Translation Service That We Provide For All Contracts And Legal Papers, As Well As The Translation Of Financial Documents And Everything Related To Commercial Transactions, As Well As Simultaneous Translation. This Is Thanks To The Work Team That Includes A Large Number Of Professional Translators In Various Specialties Such As Legal Translators, Specialists In Translating Financial And Commercial Documents, And Other Sectors That We Serve.
Certified Translation Articles
Our Branches In Riyadh - Saudi Arabia
Certified Translation Office In Northern Riyadh
If You Are Looking For An Accredited Translation Office In Northern Riyadh That Provides You With Professional Translation Service. We Are Close To You On King Khalid Road, King Fahd Road, Al-Takhasosi Road, King Salman Road, And Most Of The Northern Neighborhoods. Are You Located In One Of The Neighborhoods Of Al-Arid Or Al-Malqa, Al-Nada, Al-Rabeeh, Hittin, Al-Yasmine, Al-Narjis, Al-Aqiq, Al-Wadi, Al-Falah, Kairouan, Al-Khair, Al-Sahafa, Al-Nafl, Benban, Al-Ghadeer, Or Imam Muhammad Bin Saud University? Contact Us Now Via The Numbers Shown At The Bottom Of The Site Or By Clicking On The Call Button Or The WhatsApp Icon To Start A Direct Conversation With Us. Or You Can Visit The Office Headquarters At The Nearest Branch To You And Submit The Documents To Be Translated, And Receive Them At The Earliest Date.
Certified Translation Office East Of Riyadh
One Of Our Offices In Eastern Riyadh Provides A High Level Of Professional Service With Sophisticated Dealings With Customers. Our Services Are Available In All Neighborhoods Of Al Sharq Municipality, Such As Al Remaya, Al Nazeem, Al Janadriyah, Al Nadwa, Al Marjan, Al Wissam, Al Bayan And Al Rehab. And Also In The Neighborhoods Of Al-Rawdah Municipality, Such As Al-Hamra, Seville, Granada, Al-Shuhada, Al-Nahda, Al-Rawdah, Al-Andalus, Cordoba, And Al-Yarmouk. In Addition To The Neighborhoods Of Al-Sulay Municipality And Al-Naseem Municipality, Such As Al-Jazeera, Al-Nour, Al-Fayhaa, Al-Difaa Al-Salam, Al-Rawabi, Al-Rayyan And Al-Manar. And Our Office In The East Is The Best Accredited Translation Office In Eastern Riyadh Due To The Speedy Delivery Of Reports And Final Translated Files.
South Riyadh Translation Office
Because We Have A Lot Of Clients Who Are Looking For An Accredited Translation Office In The South Of Riyadh, We Have Now Provided This Service In The Olaya Public Street In The South, And In The Neighborhoods Of Olaya, Malaz, Al-Rawdah, Al-Naseem, Al-Batha, Al-Azizia, And Certainly In The Al-Sefarat Neighborhood. In Addition To That We Are Also Located In Al-Shumaisi, Al-Uraija, Al-Shifa, Al-Sulayy, Namar And Irqah Neighbourhoods. We Provide Translation Of All Official Documents, Medical Reports, Certificates, Documents, Text Files And Multimedia Of All Kinds, Certified Translation By All Foreign Bodies, Consulates And Embassies. In Addition, The South Riyadh Office Provides The Most Accurate Translation At The Lowest Prices And The Fastest Delivery Time.
West Riyadh Translation Office
One Of The Advantages Of West Riyadh Certified Translation Office Is That We Provide Translation Services From Almost All Languages ​​Of The World. Which Exceeds The 100 Languages ​​Spoken By The Guests Of The Kingdom Of Saudi Arabia From Everywhere. In Addition To The Multiplicity Of Branches And The Diversity Of Services Throughout Western Riyadh, Such As The Neighborhoods Of The Municipalities Of Al-Shumaisi, Al-Uraija, Irqah And Namar. Because We Also Take Great Care To Provide The Best Service In The Quickest Possible Time, The Lowest Cost And The Highest Level Of Customer Service. On The Other Hand, We Have Been Able To Provide The Possibility Of Translating Literary Works And Research From Different Scientific Disciplines. Which Gives Us Preference Among All Translation Offices In Western Riyadh.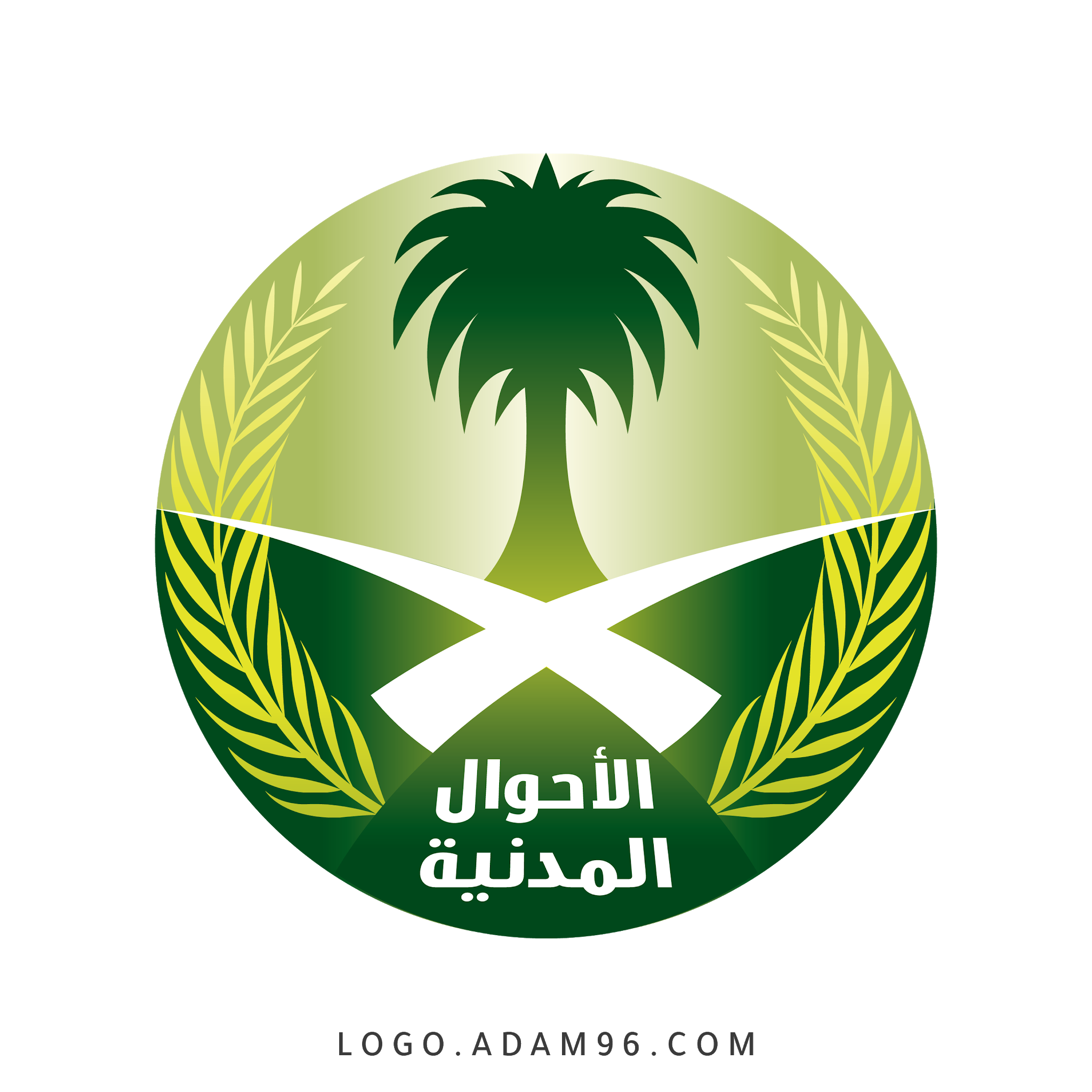 Security Forces Hospital
King Faisal Hospital
United States Empassy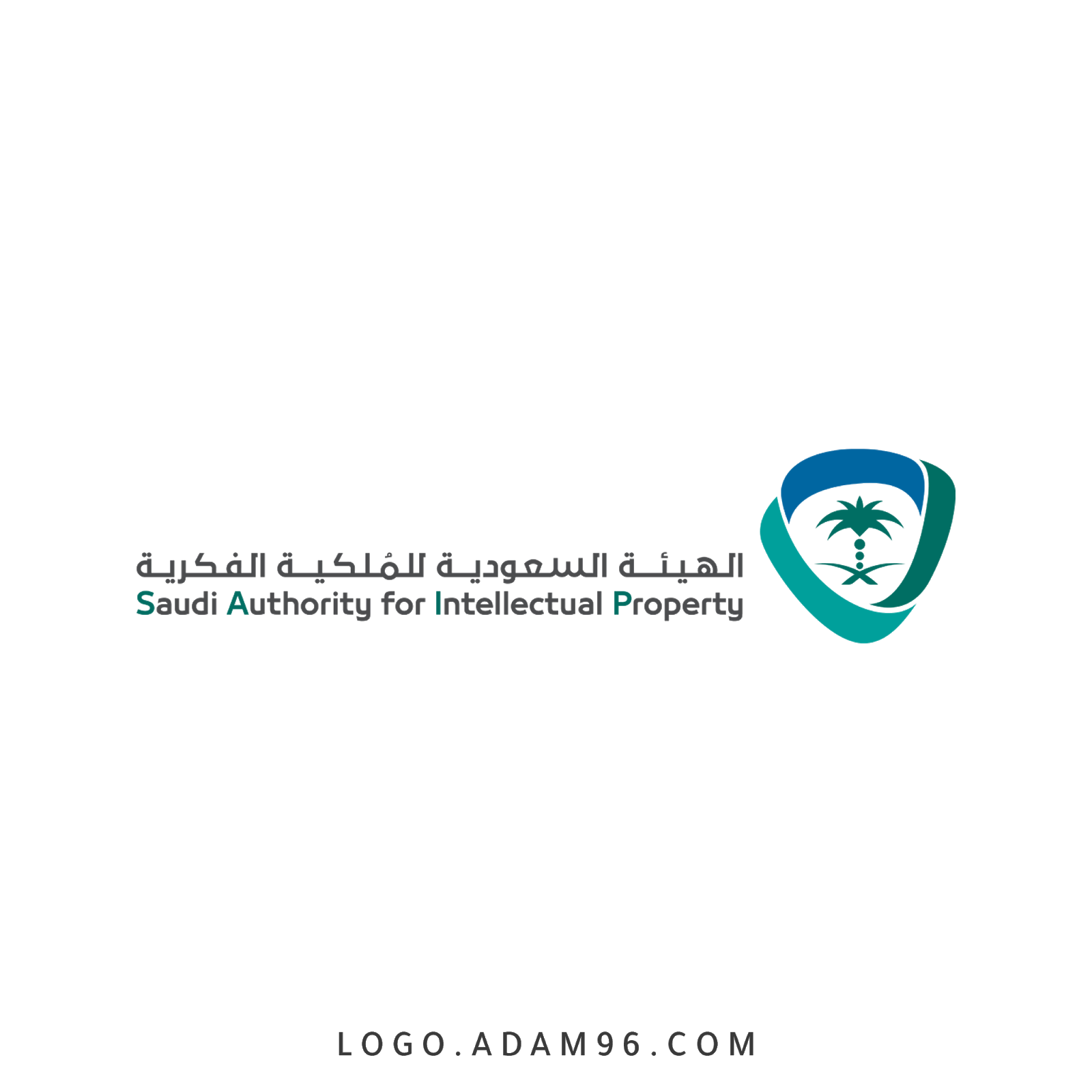 Saudi Authority for Intellectual Property
Security Forces Hospital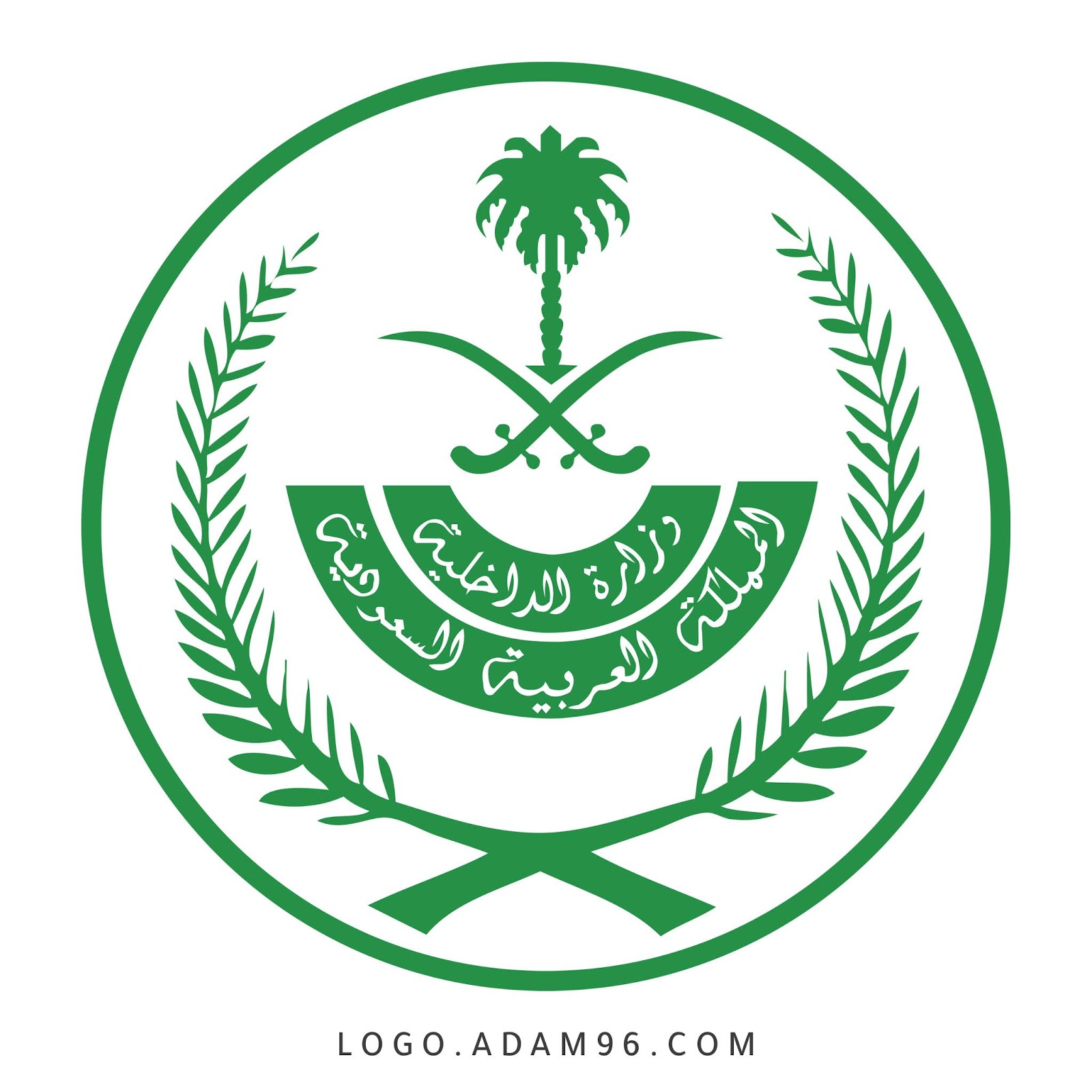 Ministry of Interior
Ministry of Justice